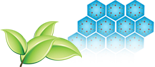 Water productivity for farming
We improve the productivity of ANY water with magnetic science. The Omni Enviro H2O ENERGIZER
delivers more oxygen and nutrients to the plant cell for greater yields, while reducing scaling and salts.

We guarantee a minimum 10% increase in yield using a minimum 10% decrease in water.
We work with the largest farms from California to Nebraska to Florida, with powerful results. Our products help deliver more nutrients and oxygen to the plant cells, fuller soil penetration, while washing away salts and preventing scaling. We use no chemicals or energy, and require no maintenance. The units are guaranteed for ten years, but last longer.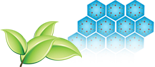 See how farmers are getting More Plant for Less Water
As shown on CNN, FOX Business News, and NBC
Omni Enviro featured as one of America's
Most Innovative Products on Fox Business,
CNN Headline News, and NBC.

BEST RETURN ON INVESTMENT

Increases yields 10-33%
Increases water absorption
Increases nutrient uptake
Reduces water usage up to 30%
Reduces and eliminates salts
Reduces fertilizer, pesticides
Prevents scaling
Corrects boron and soil pH

Read more

Omni Enviro featured as the product to use for
increased yields using much less water, in a
country suffering through a 10-year drought.

FIELD RESULTS TELL THE STORY

"My baby spinach yield was over 35% higher with the Omni system"

"I got a 27% increase of sweet corn with Omni's system"

"I saved $53,000 in water costs in one season thanks to Omni"

The H2O ENERGIZER 1" HDMR System for Home & Garden, and Greenhouse use for healthier, softer, more productive water.

PURE VALUE

No maintenance
No chemicals
Configurable
Scalable
Mobile
Simple inline installation
Guaranteed for 10 years
(but lasts longer)
Field Results Tell the Story
Greater Uniformity, Increased Yields with Omni Enviro. ALL with Less Water!
There's much more than just farming though.
Water productivity for Home & Garden, Health, and more.
Our technology is beneficial for many other uses including Home & Garden, Health, Municipal, Environment, and Industrial applications.